Lifelong Connections Through the PHBS Network
Last modified: 2019-10-21 14:31:17 by Anabela Santos
PHBS Alumni
PHBS international alumni have made great strides in their respective careers in 33 countries across the globe, and have had success in finding jobs after graduation. International alumni have gone on to work in a wide variety of fields, being employed under multinational companies or starting their own businesses. With an extensive alumni network across the globe, PHBS works to provide the best placement and support possible for all students, preparing them on the road to a better career and a brighter future. Graduates of PHBS are also eligible to apply for a work-experience waiver after graduation when applying for Chinese work permits, allowing them to more easily enter the Chinese job market after graduation.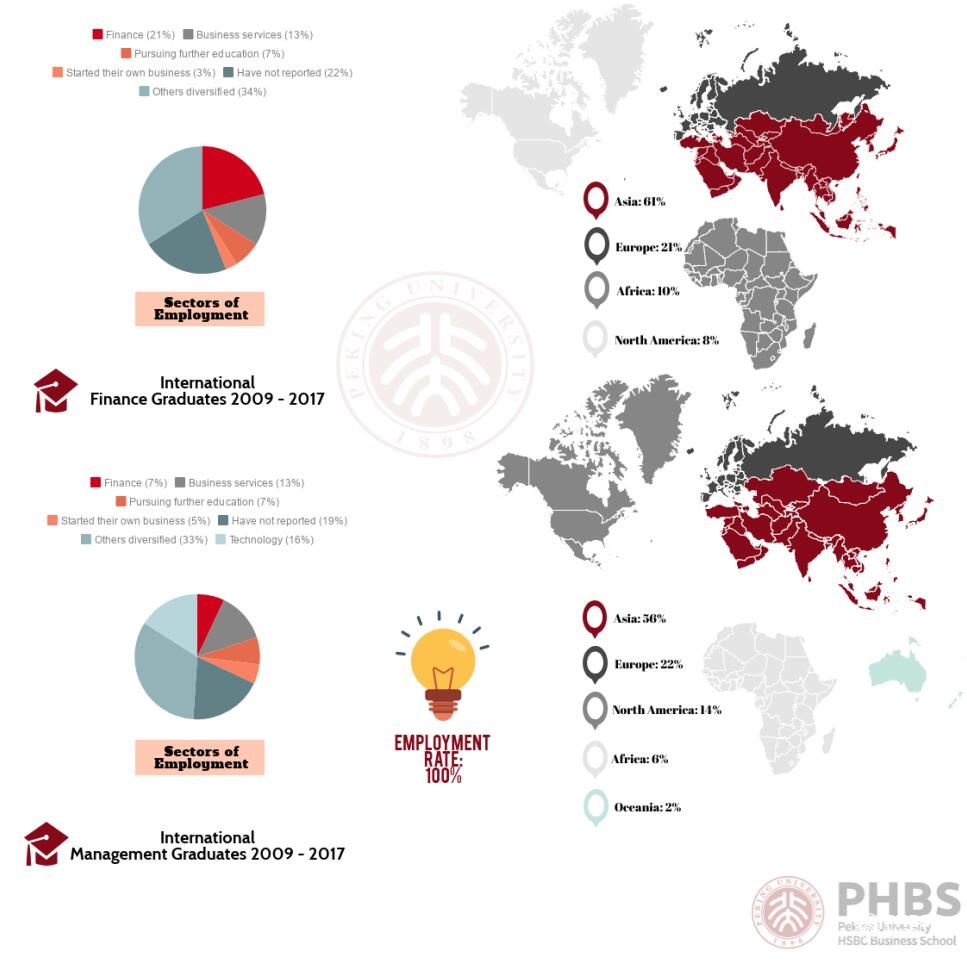 Alumni Association
The Alumni Association aims to bring together PHBS graduates from all class years in lifelong conversation and mutual cooperation. Through the Association, alumni and current students alike can find personal contacts, professional connections, and career development opportunities. The Alumni Association is not simply a means of social networking, but also a tool which allows for intellectual cooperation among PHBS alumni for life.

The Alumni Association is divided between three domestic regions; the Eastern District, Southern District (based in Shenzhen), and Northern District (based in Beijing), all of which have separate regional offices to oversee alumni networking events and announcements.
Contact our Alumni Office here!